Task Management Software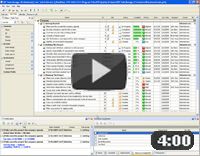 Authorization

TESTIMONIALS
"...This is an excellent program. I'm so glad that I stumbled on to this when researching for task management programs. Very low learning curv, quite flexible, and the price is right. Tried at least 20 other programs, either too complicated, too expensive, or poor documentation..."
Chad Lindsey -
Honolulu, HI
MORE FEEDBACKS

Memorial Day Checklist

| | |
| --- | --- |
| | Memorial Day is a national holiday in the USA celebrated on the last Monday of May. It is the day when people remember about those who have died in the military service of the American nation. The given below checklist shows you how to celebrate this great day, what activities are required, what gifts can be presented, what games can be played, etc. |

---

| | |
| --- | --- |
| Order 750 checklists in MS Word and PDF printable format at $49.99 USD only. | BUY NOW! |

Memorial Day summary
Memorial Day is the day when all Americans can come together and say " Thank You " for the greatest American heroes, and remember those who have fallen. The day was formally proclaimed in 1868 by General John Logan. However, US Congress has declared this day as a national holiday in 1971.
This holiday is observed on the last Monday of May.
The American Veterans Center actively contributes to honoring soldiers by arranging the National Parade and local parades in the USA. Thanks to this organization, festivals and celebrating are arranged in the best way.
The National Parade is arranged and held in Washington, DC. Local parades are also organized in most large cities such as New York, Los Angels. Over 250.000 spectators desire to honor American heroes.
For every patriotic American, it is a great duty to honor soldiers and civilian victims who have died serving the country or under terrorist attacks.
The day is usually celebrated across the whole country. Parades, parties, meetings with veterans, special recognition programs are arranged.

Memorial Day activities
When you are at your workplace, in college, or at home, observe a moment of silence at 3 p.m. – this time is considered the National Moment of Remembrance. In some schools and colleges students preface the moment of silence by saying sincere "Thank you" for all the people died in the military service. The end of the moment of silence is done by having "Taps" performed by a trumpeter.
If you are a schoolchild (student), or you have kids who attend school (college), make sure you have invited families, who have lost family members during the military service, to participate in an assembly in your school (college). During the assembly some students need to give speeches about events, sing patriotic songs. At the end of the assembly, veterans receive gifts and symbols of sincere "Thank you" from all the students in your school (college). You can purchase various Memorial Day presents in online shops beforehand.
If you want to create your own decorations and patriotic symbols, you can use materials (like paper, cardboard, glue, paint, boxes, string, etc.). You can look for ides for arts and crafts on the Web. Also you can use your imagination to design the best decorations with great mixing and combinations of rainbow colors. Here are some ideas for decorating:

Star wreath, Craft stick flags
Standalone 5-pointed stars and string of stars
Patriotic pinwheels, Patriotic windsocks
Plan pots, Patriotic bird feeder
Red, white and blue bracelets

Come together with your friends and family members and schedule a field trip to a nearby military cemetery to place small patriotic flags at the graves of those soldiers who gave their lives as a sacrifice to their country. Decide on one or two persons who will read pertinent passages and sing songs, such as "The Star Spangled Banner," "America the Beautiful," and "God Bless America." Also some person needs to recite the Pledge of Allegiance.
No festival can be observed without remembering those people who have died on September 11, 2001 (even though there is a separate holiday to honor the victims of terrorism). Every citizen in every city and town of the USA remembers about that terrible date and honors the civilians lost in the terrorist attacks.
If you cannot find veterans and families who have lost family members in the military service, you can contact your local city offices to find out if they have a list of these families and their contact information. You can also find out if special recognition programs (like "Blue Star Families" program) are planned to be arranged in your place on weekend .
Encourage your children to write their own patriotic poetries, prose or songs to allow them to express their feelings to all the soldiers who protected the freedom of United States citizens. Also your children can read patriotic literature works written by various American authors such as Walt Whitman, Alfred Joyce Kilmer. In such a way, you and your children can make celebrations better.

---

| | |
| --- | --- |
| Order 750 checklists in MS Word and PDF printable format at $49.99 USD only. | BUY NOW! |

CentriQS Tasks Management Solution

Looking for multi-user task management software? Try CentriQS complete task management solution for planning, tracking and reporting tasks, projects, and schedules. Increase productivity of your small business or office by better organizing your employees' tasks and time.

FREE Download CentriQS
CentriQS -15% OFF
All-in-one business management software
for small and midsize enterprises

---

VIP Task Manager
Multi-user project management software
to plan, schedule and track project tasks.

---

VIP Checklists
More than 750 ready-to-use to-do lists
to plan your personal and business life

---

VIP Team To Do List
Professional task management software
to make and send team todo lists by email

---

VIP Organizer
Personal time management software
to organize time at home and at work

---

VIP Simple To Do List
Simple and effective to-do list software
to plan daily chores, trips, wedding, etc.