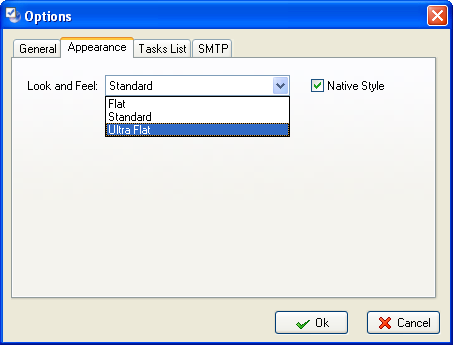 The options dialog is accessed via the [Tools | Options] menu command.
Selecting this tab from the Options menu you can change program appearance to enjoy all benefits of the Windows Native style. You just need to check the Native style option in dialog and all program objects will change their visual style in accordance with the chosen option.
You have three types of visual style in the Look and Feel menu: Flat, Standard and Ultra Flat.
Also we offer you the new Office 2003 style. To use it uncheck the Native Style checkbox.
Related topics: