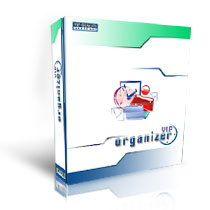 »

TESTIMONIALS
"... I have been using VIP Organizer for 2 years and find it to be the best software available for managing my task list. It is highly effective, user friendly and priced competitively...."
Ellis L. Marples, -
Stockholm, NJ
MORE FEEDBACKS


Authorization
VIP Organizer: Contact Information


VIP Organizer™
Copyright (C) 2004 VIP Quality Software, Ltd.

Information about the latest version of the program is available from the VIP Quality Software site at:
www.todolistsoft.com/organizer/

Any comments, suggestions and bug reports are always welcome. Please feel free to contact us:
support@todolistsoft.com

Tip:
If you would like to receive information about new products and releases join:
VIP Quality Software News Mailing List

Thank you for choosing VIP Organizer!
We sincerely hope you will enjoy our program.